Business User Apple Support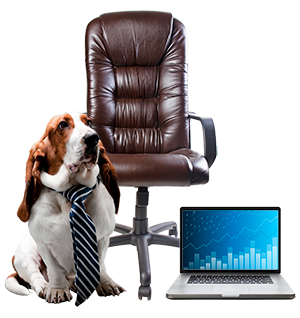 Whether you are big or small your Business is stressful enough without the worry of your IT system. If your system is a mixed environment don't worry Mac Up and Running are experts at getting your system talking. Mac Up and Running can also take care of your systems with pro-active pre scheduled visits, to keep the IT side of your business care free.
Mac Up and Running offer two plans for the business user…
Pay As You Go:
If you are a small business then Pay As You Go could be the choice for you. No Contract, just a committed Professional Service when you need us.
For a fixed hourly or Daily Rate we will visit your Business at your convenience
Assess, Diagnose and Repair of your system
If required remove your Mac to our workshop, fully insured
Timely return of your Mac
Fix Cost Proactive Support:
For the business user who requires a custom support package built round the requirements of your IT, we recommend our Fix Cost Proactive Support.
Custom Support Package to meet the requirements of your business
Initial visit and health check of your Mac
One hour return call after initial contact
Over phone initial diagnosis and fix attempt
Onsite support to suit your needs and contract
Fully insured removal to our workshop if a site fix can not be achieved
Timely return of your device to your site
A Rolling quarterly contract
Quarterly Visits and health check of your System and Backups
If you need support with your Apple device, don't panic…
We are Apple Certified and here to help. From your iPad on the blink to full network administration and everything in between it can be sorted.
…so don't panic! Call us on 07956 406 454 or fill out the enquiry form and we will get back to you as soon as we can.
If you make an enquiry via our web form or email but don't hear back, please call us and we will be happy to help.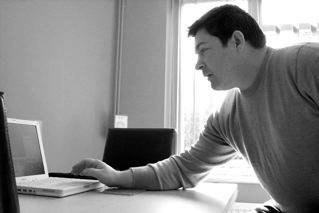 Paul Stopher
Apple Certified Technical Coordinator
I have worked within the Graphics and Print and Design industry for over 25 years. This is where I saw my first Apple Mac, a Mackintosh llci running system 7 and have been obsessed with Apple Technology since.
A few years ago I decided to turn my passion for Apple products into my business Mac Up and Running. I am Certified by Apple to Server level support and set up as well as an adept Hardware Technician.
Nothing is to big or small, old or new, as long as it has an Apple logo on it we'll support it. There is nothing quite like a happy Mac.
"Fabulous service syncing iCal from mine to my husbands phones making life easier to see where we are and when. Home sharing systems were also a minefield and were sorted out again, to make life easier from office computers to home ones."
Pipsqueaks Performing Arts